11711 N. College Ave., Suite 165, Carmel IN 46032
317.566.1677
MessageNetSystems.com
Audio & Visual Public Address, Camera, Sensors, & Flashers in a Single Device
What is Omni?
Omni is an all-in-one appliance designed to be a dedicated safety, security, and communications device. Standard models have the same hardware, so upgrading is as simple as a license purchase and software update.
New features will also be released as software upgrades, either on a licensed basis or as part of a system software update.
Getting Started
Easy Installation
Installation of the Omni device requires no experience, outside installer, or even pulled cables. Just mount it on the wall and plug it in!
Because of the easy installation and license activation, Omni can be quickly and easily deployed to one or many locations, either all at once or incrementally.
Messaging
Users can send messages to a single Omni device, system-wide, or any combination of devices in between. Messages can be ad hoc or saved and are launched either from Omni's built-in touch screen or from the Connections Mobile app on any smart phone, mobile device, or computer.
In addition to manual user interaction, Connections can automatically communicate with Omni at the command of automated devices, such as fire panels, wireless buttons, and a vast number of other data sources.
Emergency Communication
As a dedicated, all-in-one device, Omni is designed to meet both emergency mass notification and everyday communication needs.
Omni is equipped with a battery backup and an internal wireless connection to other Omni devices so that it can maintain an emergency message even after power and network are lost.
Omni Appearance
The Omni device is made of Amish hand-crafted wood that comes in a variety of colors and stains so that it can match the decor of any room it's placed in. Your emergency communication doesn't have to only be functional – it can look good, too! See video clip for more information.
Omni All-In-One Capabilities
Wifi or Ethernet
Omni is capable of connecting to the network either through an Ethernet connection or via wireless and can receive individual messages as well as mass notifications to every Omni device.
Omni All-In-One Capabilities
Audio-Visual PA
Omni has powerful speakers so that the device can function as a PA as well as simultaneously display easy-to-read scrolling text.
User-Controlled Camera
Built-in cameras can be activated by users to video-conference between Omni devices or display the camera feed on other devices.
Panic Buttons
Reliable, low-cost panic buttons connect to the Omni via bluetooth and can be used to launch any message to any combination of devices.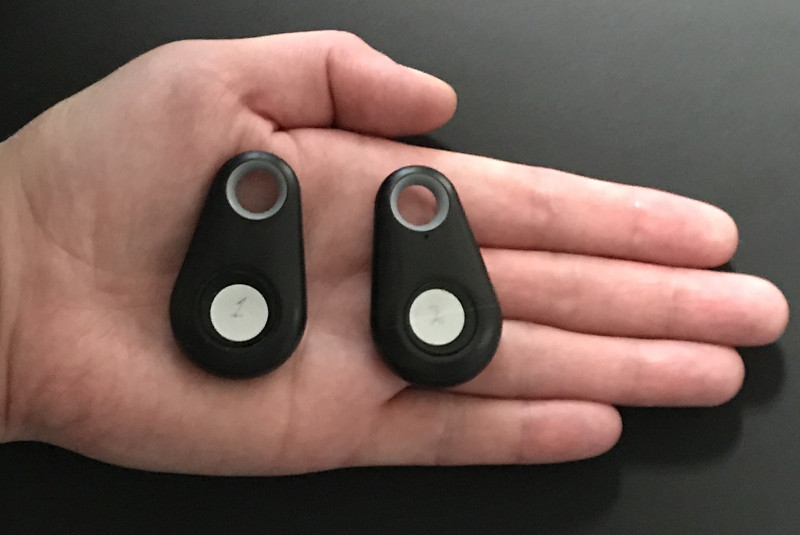 Video and Media
Omni can display multimedia, including videos and web content on its own built-in screen or on a nearby LCD via HDMI.
Flashers
Bright flashers alert people to a new message or can function as emergency lighting if power is lost.
Bluetooth Devices
Omni utilizes bluetooth devices such as panic buttons, wireless headsets, motion detectors, and more.
Mobile App
Send messages to Omni from the easy-to-use Connections Mobile app, available on mobile devices and computers.
Synchronized IP Clock
All Omni devices function as clocks and fully synchronized time is supported across all Omni devices.
Energy Efficient
Omni is powered by an energy-efficient PoE+ injector that just plugs into the wall. No pulled network cables required!
Battery Back-Up
Omni has a built-in battery back-up to keep the device and any emergency messages running in the event of a power outage.
Text-to-Speech
Omni processes text-to-speech internally so it conserves network bandwidth.
Phone Connection
Coming Soon with software update: Omni is a SIP device and can function as a room's phone via a bluetooth headset as well as make live PA announcements over its speakers.
Sensors
Coming Soon: Infrared motion sensor and sound metering capabilities.
Other Capabilities
Ensure people take notice and can easily read messages at a distance with large moving text.
Command attention with audible beeps that can be delivered prior to the scrolling message.
Display messages that can appear and disappear on a repeating basis when desired.
Live speech is automatically recorded for future replay and accountability.
Future development should see other bluetooth devices such as sensors, cameras, and strobes connecting to the Omni.
Daily & Emergency Use
In addition to providing urgent and reliable emergency communication, the audio/visual PA system can also be used for daily communications.
Maximizes your ROI by delivering both daily and emergency communications
MessageNet Connections
MessageNet Connections is a browser-based, integrated system that unifies everyday and emergency communications and security into one powerful system. Connections integrates your existing communication, safety and security systems to create communication bridges between people, places and things.
One of the unique advantages of the MessageNet Connections system is scalability: you can start with your specific needs now and seamlessly upgrade your system to include customized functionality later.
Audio/Visual PA & VoIP
PC Pop-Ups Instant Messaging
Digital Signage & LCD HDTV
LED Electronic Signs
SMS Text Messaging & Paging
Fire, Safety, Security & Alerting Systems Integration
Telephone Communications
VoIP & Analog PA Systems